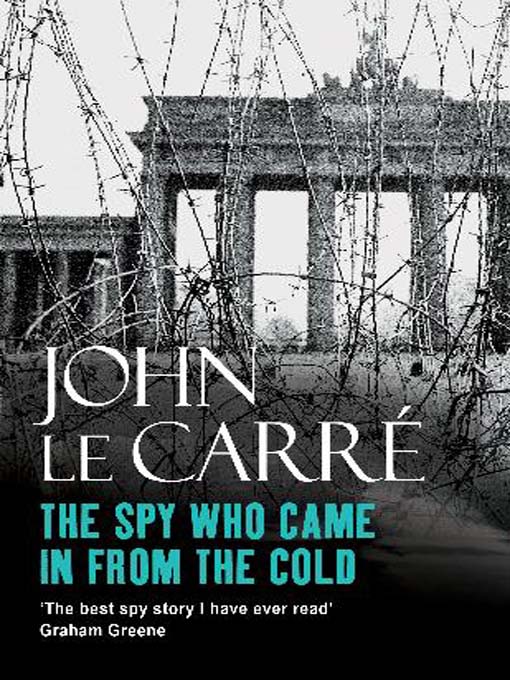 "Please don't ever imagine you'll be unscathed by the methods you use. The end may justify the means - if it wasn't supposed to, I dare say you wouldn't be here. But there's a price to pay and the price does tend to be oneself".
Läste den klassiska
spionthrillern
(1963) som 13-åring och kände att det var dags igen. Den kyla huvudpersonen Alec Leamas önskar fly är naturligtvis det kalla krigets. Leamas har tröttnat på sitt arbete för brittiska säkerhetstjänsten. Han vill in i värmen, men först måste han genomföra ett sista uppdrag. I le Carrés bok är den moraliska gränsdragningen mellan de metoder tillämpade av säkerhetstjänsterna i både öst och väst i bästa fall oklar. Berlinmuren utgör den enda, verkligt konkreta skiljelinjen. Det är därför passande att berättelsen kulminerar på just dess krön. Leamas har tillfälligt och som del i uppdraget stigit in i värmen och funnit den illusorisk. Den kommunistiska regimen är naturligtvis inte heller ett alternativ. Men där, på krönet, erbjuds han plötsligt en ny, tredje möjlighet till moraliskt ställningstagande. Och han tar den, trots att det också innebär slutet.
De senare, Afrika-baserade romanerna har inte lockat mig på samma sätt som le Carrés tidiga spionhistorier. Jag misstänker, kanske felaktigt, att han blivit alltmer (alltför) tydlig i sitt moraliserande och därmed mindre intressant på gamla dar. Det som ändå höjer honom högt över de flesta andra thrillerförfattare är de skickligt konstruerade spel och dubbelspelen i hans böcker, samt - i alla fall i om de de tidiga spionromanerna är något att gå efter - den obönhörliga ironin. I
Spionen som kom in från kylan
är den senare tydligast i den förfrusenhet som också präglar livet tillbaka i värmen, dvs tillvaron efter spioneriet, samt bokens slut, när Leamas tidigare kritik av en förälskad spion plötsligt kommer att gälla honom själv.