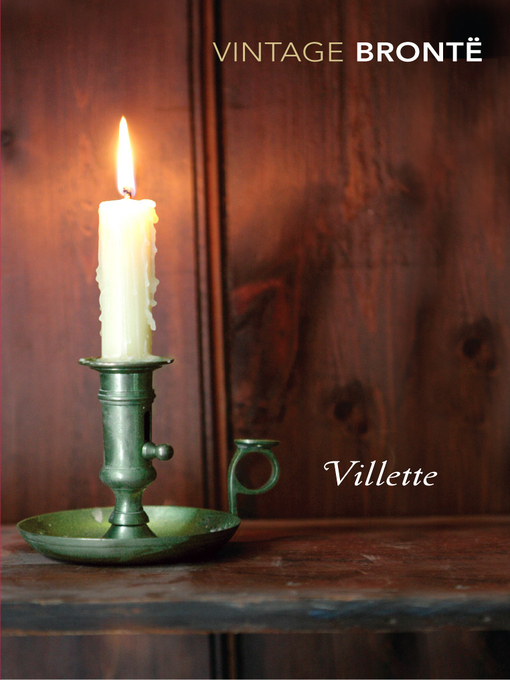 Villette, "which we, at least, would rather read for the third time than most new novels for the first."
- George Eliot, Westminster Review 65 (1856)


Vad svårt att skriva om
Villette
(1853). Å ena sidan känner jag ett akut behov av att skriva ner några tankar om det jag just läst. Å andra sidan berodde den omtumlande läsupplevelsen delvis på att jag inte visste vad som skulle komma härnäst. En liknande upplevelse önskar jag såklart också andra läsare. Det här inlägget blir därför en osammanhängande kompromiss mellan att berätta och att hålla hemligt.
Omständigheterna medför att romanens huvudperson Lucy Snowe befinner sig på bar backe. De yrkesbanor som står henne till buds i Storbritannien (sällskapsdam eller guvernant - yrken som f.ö. också Mary Wollstonecraft nödgades till och hatade) får Lucy att känna sig levande begravd. Hon reser istället till den belgiska staden Villette, där hon får anställning som engelsklärare i en dyster flickskola. Inte heller här verkar livet erbjuda många möjligheter. Dessutom blir hon olyckligt förälskad.
Precis som Jane Eyre är Lucy Snowes förbannelse att vara fattig, alldaglig och samtidigt passionerad och intelligent. Också inom henne krockar viljan att uttrycka med behovet av att hålla tillbaka. Lucy är en person som livet hotar att passera förbi; hon protesterar mot sin lott och försöker samtidigt desperat att förlika sig med den. Ett central tema i boken är insikten i att livet är fundamentalt orättvist, att vi tilldelas olika kort. Lucy omges av en rad kvinnor. För de unga, vackra och välbärgade är framtiden ljus. För de något äldre, osnygga och mindre bemedlade verkar framtiden mer osäker, nej faktiskt riktigt eländig.
Kritikerna
Gilbert och Gubar
läser
Villette
som en protest mot det patriarkala system som hotar att kväva Lucy. Och så kan man naturligtvis läsa romanen. Den är som skriven för det. Själv föredrar jag att här fokusera på de mer allmänna existentiella frågor romanen väcker: hur handskas man med besvikelser, hur förlikar man sig med att livet inte blev som man tänkte sig det? Vad är egentligen priset man betalar när man väljer - eller tvingas ta - den smala stigen framför den breda vägen? I
Villette
ställs de här frågorna om och om igen.
Problemen, dvs.
the Woman question
och det existentiella dilemmat, återkommer i t.ex. Cora Sandels
Alberte-serie
. Fast Lucy är inte alls lika kroniskt deprimerad som Alberte. Den förras känslosvall är mer dramatiska, livfulla. Stormiga nätter och desperata utbrott följs av soliga dagar och tillfredställt lugn. Lucy är också mer uppfriskande cynisk än Jane Eyre. Liksom i Sandels serie och
Jane Eyre
är perspektivet ett enda. Lucys röst är distinkt, själva texten en protest och ett förverkligande.
Ett oväntat och problematiskt exempel på Lucys berättarperspektiv är därför censuren av den egna berättelsen. I flickskolan styr Madame Beck, en bister och snokande kvinna, som inte respekterar elever eller lärares privatliv. Kanske är det därför Lucy undanhåller viktiga detaljer också för läsaren. Först flera hundra sidor senare nämner hon dem, som i förbigående. Beskrivningarna av känslosamma händelser är ibland frustrerande vaga. Som läsare tvingas man gissa sig till vad som sker (en kyss? ett slag?). Det mest hjärtskärande exemplet är det ambivalenta romanslutet. Kanske är Lucys diskretion en rädsla för att själva utsägandet ska få henne att tappa den livsviktiga kontrollen. Samtidigt är det just den olösliga konflikten mellan kontroll och passion som gör hennes perspektiv så unikt.
De frågor Lucy tampas med är centrala i romanen, men
Villette
är så mycket mer: ett kaleidoskop av magnifika och märkliga kvinnoporträtt och en utsökt, orginell kärlekshistoria. Å, vilket kärlekspar! Läs Brontës roman. F.ö. förstår jag varför George Eliot var förtjust i
Villette
. Hon skrev ju också intelligent om
bristande illusioner
och kvinnliga kompromisser.